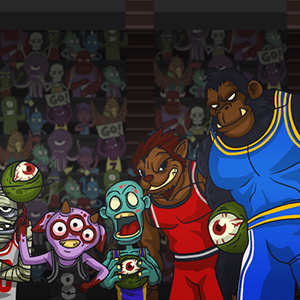 Basket Monsterz
HHTap
/
Sports,Basketball,Ball,Casual
Related Games
Popular Games
Top Rated
HHTap
/
Sports,Basketball,Ball,Casual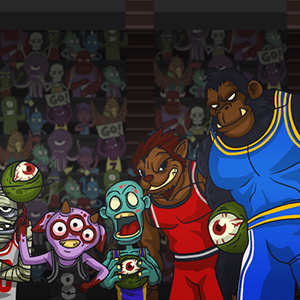 Basket Monsterz is an awesome basketball shooting game with fun cartoon monster characters! You can play as a wide range of monsters including Satan and Bigfoot! You must play in a basketball tournament and work your way through each stage by playing 1on1 matches against other monsters. During each match you must attempt to score as many baskets as possible in the allotted time.

Play Basket Monsterz On Your Phone
- Scan the QR Code with your phone.
- You can enjoy this Game on smartphone and tablet (Iphone, Ipad, Android devices and Windows Phone).

LANDSCAPE GAME
Rotate Your Device
Play Better